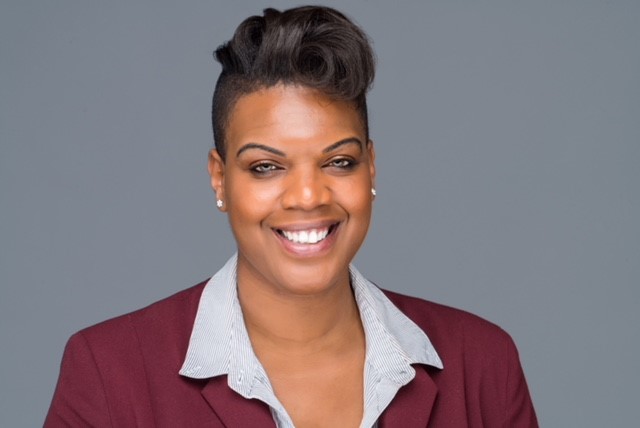 Monique Boykins
Effective Ways to Coach the Cool Kid
Have you ever coach a student-athlete that feels they are too good to be coached? This session will discuss the personality of the "Cool Kid" on your team and the origins of the attitude. Attendees will learn strategies to motivate these types of athletes and guide them into a leadership role.
Joe Crispin | Head Men's Basketball Coach, Rowan University | Owner/Director, Crispin Basketball
Understanding and Fighting Player Burnout
We are currently seeing a dramatic increase in the burnout rates of high school and college players. Many quit before they have a chance to reach their goals, but even those who do not quit often lack the mental and emotional energy we expect them to have as collegiate student-athletes. Why and what can we do about it? Joe Crispin discusses a variety of factors he sees at every level of youth development and strategies he uses with his college athletes to help them find that love for the game.
Michele DiVicaris | Director, Phillies Community and Charity Events
Michele joined the Phillies organization as an intern in 1999 while she was a junior at LaSalle University. After graduating with her Bachelor's Degree in Marketing, she moved into a full-time role within the organization's Sales Department. Her top responsibilities included managing accounts for new and current season ticket and group sales. One of the most notable events she contributed to while in this role was executing the closing ceremonies of the legendary Veterans Stadium. Upon relocating to Citizens Bank Park the following season, Michele also relocated, shifting into the events department. It was here that she helped orchestrate the memorable 2008 World Series Championship parade down Broad Street. In 2009, she transitioned into the Community Outreach Department, where she currently serves as Director. In her current role, she acts as liaison between the Phillies organization for community and charity events. Michele is the driving force behind the ever-successful Phillies Charities Season of Giving and Summer Week of Giving events that benefit children and adults living in our community as well as the popular 50/50 drawing. It is also important to note that Michele organizes all event operations and activities relating to the Phillies ALS Phestival. Her success in her field has earned her a spot on the ALS Association Board as well as on the Board of Phillies Charities, Inc
Understanding Trends in Athletic Development – Supporting the Philanthropic Endeavors of Your Coaches and Athletes
Andy Driska | Assistant Professor & Coordinator of Sport Coaching and Leadership Online Programs, Department of Kinesiology, Michigan State University
Andy Driska is an Assistant Professor in the Department of Kinesiology at Michigan State University. He coordinates the online Master of Science in Sport Coaching and Leadership and teaches courses in sport psychology, skill acquisition, and coaching science. His work through the Institute for the Study of Youth Sports includes research, evaluation, and consulting with coaches, athletes, and sport organizations on issues of performance, team functioning, and coach development. He is a former scholastic and collegiate swimming coach, current masters swimming coach, and a Philadelphia native.
How to Use Imagery to Accelerate Skill Development and Manage Anxiety
Imagery (also called visualization) is a powerful tool to integrate into everyday practice that will help your players take their skill performance to higher levels and manage their performance anxiety. This session will immerse you in an imagery session and help you develop an imagery script tailored to the needs of your team.
Tramaine Ellison | Assistant Track and Field Coach, Temple University
Inspiration: When, Where and How to Use It With Your Student Athletes
This session features four 10-minute micro-presentations highlighting strategies to inspire and motivate your team. Topics include fearlessness through mindfulness, messages that guide and inspire athletes and teams, expressing a daily sense of urgency and the reiteration of stated goals.
Matt George | Athletic Administrator/Head Basketball Coach, KIPP Lanning Square
Matt George is the Athletic Administrator and serves as the Head Boys Basketball Coach for KIPP Lanning Square the past four years. As the Head Boys Basketball Coach, Matt's teams have gone undefeated in the past three seasons winning four straight Camden City Championships.

In 2017, Matt was named Jr. NBA Coach of the Year, which is awarded to a coach who makes a positive impact on children by demonstrating outstanding integrity, character and leadership. In 2018, Matt was named the PCC Youth Coach of the Year. Matt is also a Certified NIAAA Athletic Administrator and holds a USA Gold Basketball Coach license. Additionally, Matt serves as the Assistant Women's Basketball Coach for Camden County College.

Matt makes his home in Philadelphia, PA where he lives with his wife Melissa and one-year-old daughter Emma Rose.
Inspiration: When, Where and How to Use It With Your Student Athletes
In this presentation, one will learn to find a voice and personal philosophy on coaching. This will create a powerful and effective synergy between your individual beliefs and those that pertain to your coaching. We will compare the Science of Coaching to the skills and attributes that can help transcend your skills and styles as a coach.
Mitchell Greene, Ph.D. | Owner, GreenePysch Clinical & Sport Psychology
2019 Coach's Call Back - Each year, the presenter receiving the most positive feedback will be invited to return the following year for a Coach's Call Back - a repeat of their session from the previous year. Dr. Greene will be repeating his 2018 Philadelphia Coaches Conference presentation for this year's attendees.
Teaching Players to Manage Mind Chatter
At some point in every season, players will doubt and second-guess themselves to the point where their game-day performances won't meet expectations. In this workshop, coaches will learn practical techniques to help players manage their "mind chatter" so they can perform despite negative self-talk and sabotaging self-statements.
Amy Hever | Executive Director, Philadelphia 76ers Social Responsibility
BIO COMING SOON
Understanding Trends in Athletic Development – Supporting the Philanthropic Endeavors of Your Coaches and Athletes
Davon Ortega | Head Softball Coach, Rider University
Changing a Culture: Creating Success When Taking Over a New Program
This session will examine how to successfully change a culture or be successful when being hired at a new program. Coach Ortega will discuss how to create trust and belief in your system in order to create a successful team culture.
Brian Perkins | Head Coach, Temple University Men's Crew
Inspiration: When, Where and How to Use It With Your Athletes
This session features four 10-minute micro-presentations highlighting strategies to inspire and motivate your team. Topics include fearlessness through mindfulness, messages that guide and inspire athletes and teams, expressing a daily sense of urgency and the reiteration of stated goals.
Richard Pogue | Senior Staff Member and Training Coordinator, Youth Mentoring Partnership
BIO COMING SOON
Getting It Done: Developing Grit, Goal Setting and Gratitude
This session will address three actions and attitudes needed for coaches to "get it done". Attendees in this session will learn how to develop "Grit" within your team culture; dive into S.M.A.R.T. goal setting and how you can apply this to any sport-specific, academic or social-behavioral goals of your student-athletes; and learn how Deliberate Acts of Gratitude can positively affect your team, beyond just your players
Mike Poploskie, CMAA | Athletic Director, Mastery Pickett & Commissioner of MPAA
Building the Coach-Athletic Director Relationship
During this session we will look at the unique strategies for building and maintaining a positive relationship with your athletic director. Suggestions will be given to help repair any difficult relationships that you might experience in your athletic department. You will hear from both the athletic director's point of view and the coach's point of view.
Dontae Privette | President, Kinsessing Road Runners
Dontae Privette is a Philadelphia native who leapfrogged to Playworks after spending over seven years in the federal transportation industry. A strong believer in the power of play, Dontae has volunteered countless hours for over a decade with the Kingsessing Roadrunners - a nonprofit organization that seeks to improve the overall health of children by providing physical activity and life skill development through sports.
Over the years, Dontae has provided transformational leadership and guidance through revamping the Roadrunners' strategic vision, implementing new community programming, secured funding for youth activities and executed various initiatives that revolve around childhood education and public health.
In 2018, Dontae became the Engagement Specialist as well as a Certified Trainer on the Playworks Pennsylvania team and now actively works toward ensuring that all children receive the social, emotional and physical benefits of play for over 33,000 children across the region.

Putting Play Back Into Your Practice: An Intentional Approach To Designing Healthy Outcomes for Youth Players
Session Description Coming Soon
Linda Schirmeister-Gess | Director of Development, Strive: How You Lead Matters
Linda joined the Strive team full-time in December 2016. Her affiliation with the organization runs deep; as a student-athlete she attended Strive's leadership academy in the summer of 2005, and returned in a coaching capacity in 2010. She then went on to Co-Direct the girls' soccer program for six years. Linda has facilitated leadership development and culture building sessions with key Strive clients including TeenSHARP, The Old Dominion Athletic Conference, Virginia Beach Public Schools and Tower Hill School. Schirmeister-Gess joins Strive after an eight year college coaching career, most recently at Emory & Henry College (E&H), in Emory, VA. While at E&H, in addition to serving as the Head Womens' Soccer Coach, Linda designed and taught a leadership and culture engagement class for all resident advisors.

Linda has been actively involved in community work throughout her life. The following are a few examples of many: In Pittsburgh, she worked at George Junior Republic with incarcerated male youth, established and ran a Girls on The Run program for two years in Emory, VA, led an E&H student service projects to Haiti and New Orleans, participated in a 4-month service trip to the Democratic Republic of Congo. She has delivered workshops at many organizations that serve disadvantaged youth including, Summer Learning Collaborative, Tyler's Camp, Nativity Preparatory School, Delaware Futures and more. Linda was a four year scholarship athlete at Slippery Rock University, where she earned a BS in Psychology in 2010. In 2016, Linda earned her Masters in Recreation & Sport Sciences from Ohio University.
Intentional Culture Creation
One of the most difficult challenges leaders face is generating and maintaining buy-in for new programs and ideas. This challenge, experienced by administrators, teachers and students alike creates frustration, dissension and ultimately apathy.
This interactive workshop will provide the research and tools for getting your constituents "on the bus, and in the right seats," J. Collins, Good to Great. Simply put, participants will leave knowing how to create buy in through the process of intentional culture creation.
Denise Sullivan | Executive Director, Flyers Charities
Understanding Trends in Athletic Development – Supporting the Philanthropic Endeavors of Your Coaches and Athletes